Testimonials
Hey Lenny,
Thanks again for all your hard work, I really appreciate you busting ass for me. I will definitely be calling you next year for available dates.
Please send the photos from today to this email account, and please let me know if there is anything I can do for you gear/fly material wise. Thanks man, take care.
Joe
---
Lenny,
Pics from fishing Dec.30th with Mitch & Trey Kirby. Thank you so much for the good time, keep up the good work!
Mitch Kirby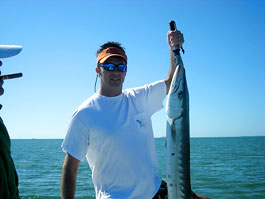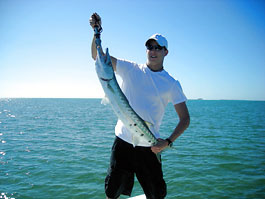 ---
Hey Lenny,
I really enjoyed meeting you. You are a good influence on people - including me! Looking forward to seeing you again and next time you will be on the bow!
Best regards,
Gary Jennings
Publisher
Fly Fishing in Salt Waters
---
Thanks Captain Lenny!
My boys loved the picture.. Next time I come down we are going to do this again. Seriously the best time I have ever had fishing. Feel free to use me as a reference. Dustin and I certainly appreciated you and your style.
Joshua Mathias
Associate Regional Director
Princor Registered Representative
---
Lenny,

Thanks for your patience and showing us a good time.

Gary & Rie Putaansuu